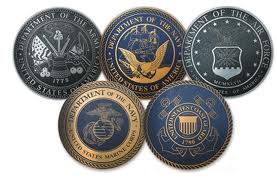 Military Rebates at Fred Anderson Toyota of Columbia
Fred Anderson 
Toyota of Columbia salutes every member of our Armed Forces. We are proud that Toyota says thanks by offering a special Military Rebate Program.
Eligible customers will benefit from the additional rebate applicable to every new Toyota and Scion model we sell.
For more information, please call our Finance Department toll free at (844) 241-2379, or just submit the contact form on the right.