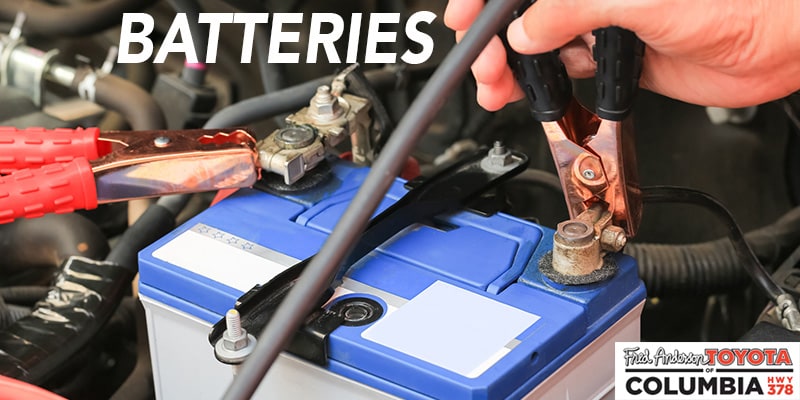 If you ignore your regular battery service, you can end up stranded with a car that won't start. But what goes into proper car battery care? How do you know when it's time to replace yours? The Toyota service experts at Fred Anderson Toyota of Columbia, South Carolina, are here with answers.
The lifespan of the average car battery is anywhere between 3 and 6 years. To be safe, we suggest having yours replaced after 4 years. You can have your battery inspected when you bring your Toyota in for other routine service appointments.
You should also be watchful of signs of a dying battery. These include:
Malfunctioning electronic components
Your engine is slow to start
Your battery dash light comes on
Overdue for a new battery? Check out our available service coupons and schedule service with Fred Anderson Toyota of Columbia. You can also call us at (803) 223-7265 with any battery service questions.